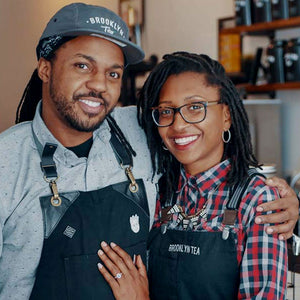 Our Mission
Brooklyn Tea's mission is to connect people through the art and ritual of tea. We are dedicated to sourcing and curating the highest quality teas from around the globe, while fostering a sense of community and sustainability. Our commitment to craftsmanship, innovation, and education ensures that every cup of Brooklyn Tea is a transformative journey of flavor, aroma, and culture, elevating the tea-drinking experience to an unparalleled level of excellence. We strive to empower individuals to discover the joys of tea, promote wellness, and embrace diversity, while leaving a positive impact on our planet and the communities we serve. Join us in savoring the simple pleasures of life, one sip at a time.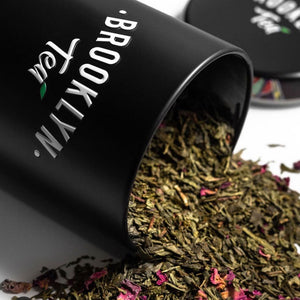 Our Teas
We source teas from China, Japan, Sri Lanka, South Africa, Kenya and Taiwan. We also wholesale our goods to retailers throughout NYC, including Brooklyn's Lakou, Savvy Bistro and Bar and Island Pops to name a few!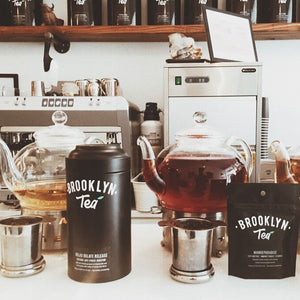 Book a Tea Tasting
Immerse yourself in a world of aroma, flavor, and culture as you embark on a sensory journey that will awaken your senses and delight your palate. Indulge in the finest hand-picked teas from around the globe, meticulously curated by our tea experts. Discover the stories and traditions behind each tea as you learn about their unique brewing techniques and health benefits.
Engage in interactive tastings that will awaken your taste buds and expand your tea knowledge. Whether you're a seasoned tea connoisseur or new to the world of tea, our tea tastings are designed to captivate and inspire, leaving you with a deep appreciation for the rich and diverse world of tea. Join us for an unforgettable tea tasting experience that will transport you to the realms of tea bliss, right here in the heart of Brooklyn.
Gallery